Site Map Plus or plain map to access
Sitemap of Archives


This site has 25oo pages of content that was added a day at a time from 1998 to 2019. It is here as an archive because some people like to access the articles. Many of the links do not work, that's okay.


The main site is over at lorinroche.com

The teacher training site is meditationtt.com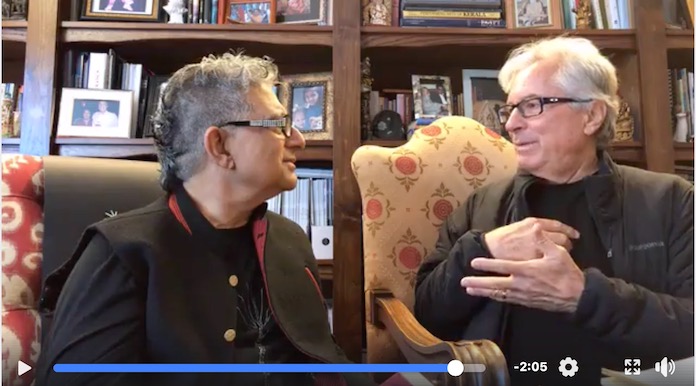 Watch now


"If you love Rumi, Hafiz, The Tao, if you love words dancing out of the mystery, welcome to The Radiance Sutras: these are among the most profound, exquisite and luminous verses you will ever read."
– Jack Kornfield, Author of A Path With Heart

"I LOVE, I mean I truly LOVE Lorin Roche's Radiance Sutras; his beautifully poetic rendition of the classic Vijñāna Bhairava text that has been handed down to us by the Kashmir nondual tradition. Lorin offers us a version that should be savored, word-by-word, slowly, deliciously, like the five-star meal it is, that's served with only the finest and rarest of wines. His words capture the essential perfume of the indescribable mystery that is our essential nature, which has given birth to each of us, that underlies the entire cosmos. The Radiance Sutras is a book that will bring you endless days and nights of delight, joy and wonder. Certainly, this is one book I'd want if ever I was stranded on a desert island. This is a must have for your reading table, to keep close by, to savor, that reminds us of the mystery of love incarnate that we and everything around us is."
– Richard Miller, Author of Yoga Nidra

"Lorin Roche's rendition of the Vijnana Bhairava is truly radiant, filled with insight and poetry, and illumined by the power of his practice."
– Sally Kempton, author of Awakening Shakti: The Transformative Power of the Goddesses of Yoga

"Like feeling and reading Shakti in print. I read a little bit each day, then close my eyes and do the exercise, or ponder the thought. I let the warm sweet loving words and imagery wash and heal my many layers of self."
– Lilias Folan, author of Lilias! Yoga

"Lorin Roche's Radiance Sutras present the most inspiring translation of the Vijnana Bhairava Sutras I have ever encountered. It is juicy, hip, intelligent, inspiring and the best companion for your daily life. We all need daily reminders to "Celebrate the boundary where body meets infinity." This book is a must read!
– Margot Anand, author of The Art of Sexual Ecstasy

"Lorin Roche is a tantric troubadour! His engaging and lively version of The Radiance Sutras captures the joy and spontaneity of the original Sanskrit and is a unique window onto the meditative experience."
– David Gordon White, author of The Alchemical Body

"Following the contours and resonances of the original Sanskrit terms, Dr. Lorin Roche has created a masterwork of sound and meaning. Building on the classic study of Paul Reps, who recognized the linkage between Buddhism and Kashmir Shaivism, and with homage to Swami Lakshmanjoo, the late great teacher of this sacred Tantric tradition, Roche has titled each verse, given a detailed account of each word, and provided an expansive translation that invites the reader into the state of total presence. Enjoy this work of love!"
– Christopher Key Chapple, Doshi Professor of Indic and Comparative Theology and Director, Master of Arts in Yoga Studies, Loyola Marymount University, Los Angeles, author of Yoga and the Luminous: Patañjali's Spiritual Path to Freedom

Radiancesutras.com

Lorin's Other Sites

MeditationTT.com is all about the Meditation Teacher Training Certificate Course.

svarasa.com has articles and essays based on The Radiance Sutras, and vocabulary.

Meditation 24-7 has 14 guided audio meditations for your listening pleasure. There are also sections on the 21 senses, the instincts, and the Journey of Meditation.

Spanda.us has some notes about pulsation and the theme of the Return.